Germantown Painting Contractor - The Finest Company To Help Your Needs!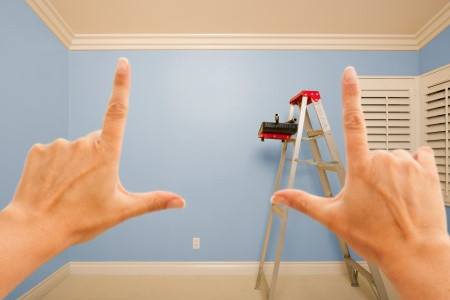 Golden Rule Painting is your premier Germantown painting company who serves all of Germantown, Wisconsin and the surrounding communities. Our professional Germantown painters specialize in providing top-notch residential and commercial painting services which include interior painting, exterior painting, interior staining, exterior staining, epoxy flooring, drywall repair, and faux finished
When you want quality painting services and prompt project completion, you have come to the right place! Our team of professional Germantown painting contractors are fully licensed and insured for your safety and peace of mind. Plus, all our work is guaranteed and we will not call the job finished until you are 100% satisfied!
Golden Rule Painting – Your Germantown Painting Contractor
You do not need to look any further than Golden Rule Painting to find all of your Germantown painting needs met. As the top Germantown painter in the area, have the experience and expertise to get the job done right. You may be able to find a painting contractor in Germantown that can come "close" to doing the job we do, but none will be more caring and supportive to your ideas. We will help "you" get the results "you" want. We are just here to make all your dreams happen. Call the Germantown painters today at Golden Rule Painting to experience the difference we can provide.
Germantown Interior & Exterior Painting
There are a number of ways to improve your Germantown home, including decorating with art, rearranging furniture and changing the curtains, but one of the most striking modifications that can be done to a West Bend home is exterior and interior painting. Aside from painting the interior walls, exterior painting is another way to freshen up the look of one's house. This type of painting is not limited to the walls, but also includes the roof, doors, door jambs, columns and window frames that are visible from outside. As with any painting job, calling in the Germantown interior and exterior painting experts is suggested to ensure the quality of the outcome.
As a professional Residential Painting contractor in Germantown we can provide you with a full range of services like interior and exterior Residential Painting to name just a few. Golden Rule Painting will make sure your Germantown home's belongings are protected and your family is safe as we complete your Residential Painting project. Let us do the work; there is no need to get your hands dirty!
Germantown Interior & Exterior Wood Staining
Our Germantown wood staining contractors know the necessary techniques needed to provide many types of wood finishing on the exterior or interior of your home. We can help you select the best finishing products due to our vast knowledge of the different types wood finish products.
Golden Rule Painting's interior and exterior wood staining experts will arrive on time and have your needs met in a professional and timely manner. We provide you with superior customer service from the beginning to end, and we are always available to answer any wood staining questions you may have.
The Services We Provide In Germantown, WI: