Meet Golden Rule Painting – The Premier Painting Contractor In Hartland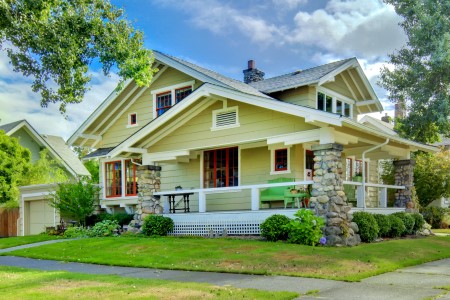 Set yourself up for long-term success by making sure that you have the right professional Hartland Painting Contractor taking care of the work you need to be completed. At our Painting Company, we have earned the impeccable reputation that we have by always going above and beyond to address the service needs of our clients.
No two jobs are ever the same and we work hard to meet the individual needs of each and every client we partner with. For the best in prompt and professional, you can count on us to meet and exceed your expectations.
Interior & Exterior Painting Pros
Hiring a painter for interior or exterior work doesn't have to be a daunting task. It is all about being careful with the selection process. Some key ways to make sure you end up with the right expert include:
Contact multiple painters for a quote. But remember, the end goal is not the cheapest price, it is the best workmanship for the most reasonable cost.
Make it a point to see their previous work. No matter how fair a price is, it only matters if you are going to be satisfied with the final outcome.
Never work with someone lacking the bare basics of licensing and insurance. No one should be allowed to work on your house if they have not bothered to secure these credentials.
High Quality Pressure Washing Services
Did you know that Hartland was once known as Hersheyville? But it was not connected to anything to do with the chocolate company.
These days it is simply known as a great place to call home and when it comes to cleaning the exterior of your home, we have got you covered. We offer the finest in superior pressure washing, for the best clean the outside of your house could have.
The bottom line is that for this, and all the services we offer, we are dedicated to providing the best final outcome. You are going to be thrilled with the results that we are able to offer you.
The Services We Provide In Hartford, WI: