Painted Woodwork In West Bend, WI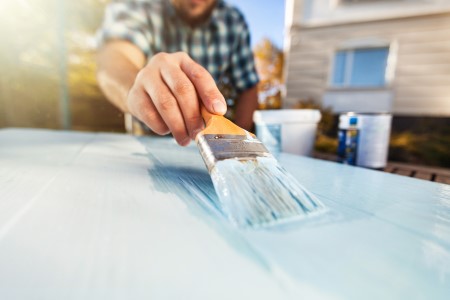 If the interior of your home seems dim and dreary, you might want to consider getting it repainted. A new paint job can go a long way to revitalizing your rooms, but that may not be enough in some cases. Your woodwork, especially dark-stained woodwork, can actually be the cause of your lighting problem. Though this woodwork is no doubt attractive, it absorbs light rather than reflect it, creating a much darker atmosphere in your rooms.
One solution is to paint the woodwork in your home. Putting a nice clean coat of paint on your woodwork can have the opposite effect and help significantly brighten the room and your mood. You should consider having your doors and baseboards painted to help make a claustrophobic room seem larger and better lit.
Of course, if you are not painting the entirety of your room, you want to take extreme care while doing so. This is an incredibly tedious task that is best handled by a professional West Bend painting contractor. You want the paint job to be clean and precise, with no mistakes marring your painted walls. The professional painters at Golden Rule painting can help handle this work while repainting the rest of your room, or carefully touching up your woodwork with a fresh coat of clean paint.
If you have a wooden ceiling or rafters, these can create dark pits of shadow that create a brooding atmosphere that lighting often cannot seem to improve. If you have your wooden ceiling painted by a professional contractor, this can completely eliminate the shadows. Your lighting will become much more effective as it reflects off of the painted surface of your wooden ceiling and rafters, bathing the room in light.
When you need your woodwork painted, the professional painting contractors at Golden Rule Painting can get it the work done efficiently and cleanly without the risk of paint getting on any other surfaces. We can have your dark rooms feeling alive with Painted Woodwork doors, baseboards, window sills, ceilings, and rafters. Painted Woodwork can even save you money by reducing the amount of lighting you need to properly illuminate your rooms.