Brick And Masonry Waterless Cleaning In West Bend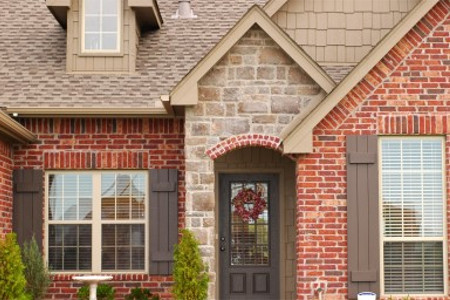 In order for you and your family to enjoy your home to the utmost, it is vitally important for you to keep your property looking its best. Part of this responsibility includes ensuring that your residence is as clean as possible. Some of the most difficult surfaces to keep clean are brick and masonry. At Golden Rule Painting, our West Bend painting contractors have a specialized method that can keep your brick and masonry looking fantastic: waterless cleaning.
Call Golden Rule Painting today if you need to clean and preserve the brick and masonry on your West Bend property. Our courteous and polite staff would be happy to assist you in any way that we can. Our painting and masonry cleaning experts can answer any questions that you may have about waterless cleaning process and its many benefits. We would be happy to schedule your appointment today.
What Is Waterless Cleaning
In the past, when people decided to clean brick or masonry, they would use either high pressured jets of water or water with extremely caustic solvents. Both of these methods can be relatively effective, but they pose a threat of defacing brick, tile, stone, mortar, and the surrounding architecture. As such, the waterless cleaning method was developed.
Waterless brick and masonry cleaning poultice is a biodegradable latex coating that has wetting agents and surfactants within it. By painting this latex on your masonry, our West Bend waterless cleaning contractors can safely and effectively lift dirt and other contaminants from the surface of your brick and masonry. You and your family are guaranteed to be completely satisfied with the renewed beauty of your home.
Waterless Cleaning Works For Many Surfaces
The delicate effectiveness of waterless cleaning poultice makes it the perfect method by with to clean every masonry surface on your West Bend property. You can apply waterless cleaning poultice to both the interior and exterior of your home. Here are just a few of the surfaces that can benefit from the waterless cleaning method:
Textured Stone
Limestone
Sandstone
Marble
Granite
Slate
Terra Cotta
Ceramic
Terrazzo
Concrete
Tile
Brick
Painted Metal
Bare Metal
And More
When you hire our West Bend painting contractors for your waterless cleaning project, you can rest assured knowing that you will get all of the amazing benefits that this method has to offer. After our masonry cleaning services, your home or business will look amazing.
If you need to hire a West Bend painting contractor to clean brick and masonry via the waterless cleaning method, call Golden Rule Painting today at 262-353-5907 or complete our online request form.