Exterior Staining Project In Hartland, WI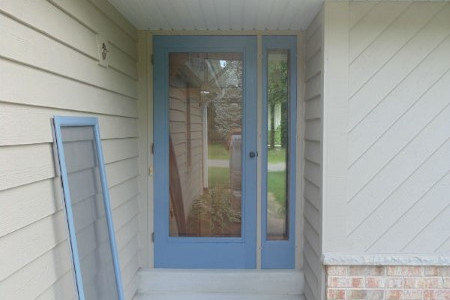 At this project, the siding had faded quite a bit and a few boards were in rougher shape. The customer wanted a solid color stain the same color but wanted to update their front screen door and sidelight with a paint. First, we power washed the home. Next, there was some caulking, a few boards we replaced and the whole home was primed with XIM Peel Bond Primer. Then we spray painted 2 coats, back brushed the first coat on all the siding with Hallman Lindsay's Acrylic Solid Color Stains. The front screen door and sidelight were primed with Smart Primer and then two coats of Hallman Lindsay's Weatherguard Satin Sheen Paints were applied. The home looked great and the customer was happy.
Getting exterior staining work done on your home can be a big decision and a significant investment. When you hire Golden Rule Painting, you can rest assured that your painting contractor will give you the high quality results you're looking for.
Project Type: Exterior Staining
Products Used: Hallman Lindsay Acrylic Solid Color Stains and Weatherguard Satin Sheen Paints
Exterior Staining Gallery