Benefits Of Hiring An Exterior Painter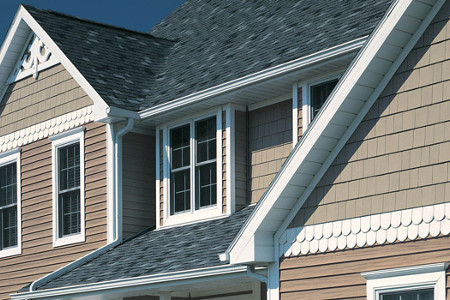 If you're planning on painting the home's exterior, think about this, there is a lot to the exterior of a home which makes it quite different from interior painting. The exterior is a large surface that may take the use of a professional Menomonee Falls painting contractor.
There are three main reasons why hiring a painter is better than attempting to do it yourself. Having your exterior painted professionally can save you time and also money. You'll see an immediate difference in the appearance.
Homes that were built before the late-1970s
Use of modern materials
Protecting your investment
Reason For Professional Exterior Painting
These are all reasons why it is important to have the exterior of your home painted professionally. Professional exterior painters will put a new face onto your existing structure making the home worth more.
Homes that were built before the 1980s are now mostly in that "peeling" stage. Lead paint was a problem back then. It is very dangerous to have in or around the home. The toxic dust, left from sanding led paint, is toxic.
If you live in an older home, this could be vital. Your home can benefit from exterior paint if it hasn't been painted in the last 5-7 years. Modern technology has made exterior paint what it is today; solid, durable, and longer-lasting.
You'll easily be able to add at least 15 more years to the life of your exterior without needing it painted again. Contact your local Menomonee Falls painting contractor for more details on how you can breathe more life into your home.
Of course exterior paint protects your largest investment. Homes are one of the biggest investments that one will ever make, so they should be well taken care of on the outside and inside too.
Cheap exterior paint will make your home look cheap. It is also bad for the exterior because it won't adhere to the surface like a good can of paint will. You may be able to get away with cheaper paint on the inside of the home but when it comes to the outside, no corners should be cut just to save a dollar.
Having the exterior of the home painted isn't a small job. It is an important project that needs to be done. This is why there's so many painting contractors around to help. Many understand the value and need for exterior painting.
Contact your Menomonee Falls painting contractor today. The painters at Golden Rule Painting are dedicated to the cause and will have your exterior painted in no time making it look the best that it can be.