Benefits Of Hiring An Interior Painter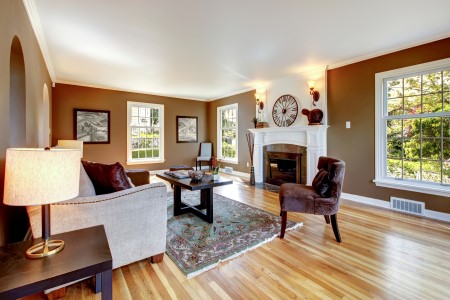 Painting the interior of your West Bend home should be an enjoyable and rewarding experience. Whether you are painting a part of an entire interior design overhaul or if you are merely painting one room, doing it yourself without professional help can be a difficult and nerve-racking affair. If you hire professional help to paint the interior of your home, you and your family can enjoy the process without dealing with the hassle all by yourselves.
The interior painting professionals at Golden Rule Painting can help you paint the interior of your West Bend home quickly and easily. Their knowledgeable experts have the skill and craftsmanship that will guarantee the results that you want. With their guidance, you can navigate all the difficult decisions of interior painting projects with ease.
Professional interior painters do more than just paint the inside of your home. Here are just some of the benefits of hiring the painting contractors at Golden Rule Painting.
Help Choosing Color Scheme
Painting professionals have the experience and knowledge to help you through the difficult choice of choosing the right color scheme. Many people that choose to paint the interior of their homes themselves fail to consider important factors, such as lighting and architectural features.
The interior painters at Golden Rule painting can assess the various light sources throughout your home and provide helpful guidance as to which colors will look best in each particular room. They understand that different light sources intensify or dull different colors. For example, traditional incandescent light makes warm colors look more vibrant whereas fluorescent lighting does the same for cool colors.
Along with helping you choose the color scheme based upon the effects of different light sources, a professional interior painter can help you take advantage of your West Bend home's unique architectural structure. The interior painters at Golden Rule Painting know how to break up long walls with furnishing, how to embolden self-enclosed walls with accent colors, and how to make a monochromatic color scheme sophisticated via subtle transitions at natural transition points.
Ensuring Quality Work
Many homeowners fail to achieve the look that they want in an interior painting project not because of the paint they chose but because of minor oversights that a painting profession will not make. When painting the interior of your West Bend home, it is important to prepare the room and its surface to get the look that you want.
A professional interior painter will make certain that your walls are at their best before the paint is applied. This includes such services as stripping wallpaper and sanding wood surfaces. By making sure that the prep work is done properly, the interior painter gives you the best look after the paint is applied.
The painting professionals at Golden Rule Painting also have the knowledge you need to ensure that you are using quality paints and materials. They can guide you to the color scheme that you want through using paints and materials that will last.