Color Mistakes To Avoid When It Comes To The Interior Of Your House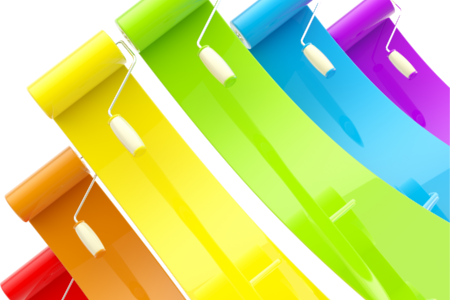 It can be easy to get caught up looking at color swatches and thinking you have found the perfect color. However, there are more than enough instances when this love affair quickly turned to tragedy, once the paint was applied to the walls.
If you are wondering why, all we can say is keep reading to learn more about rather common color mistakes homeowners continue to make, day after day. Learn from these errors so that you can avoid following in their footsteps and repeating the pattern.
Could This Be You?
You want your West Bend home to look its very best, who doesn't? So avoiding the pitfalls of poor color choices is a great way to start.
First of all, as mentioned previously, paint chips are not enough. They are too small and meant to give an idea of what the color will look like. Never base your entire choice on just a small paint chip. Make it a point to have the wall partially painted and make your choice accordingly.
Remember, you have natural light, artificial light and a combination of both. Don't pick a color based on just one lighting setting, otherwise you will end up not liking the hues in other circumstances.
There's the problem of matching too much, but also clashing too much. Choosing a color scheme is a delicate balance and it is a good idea to partner with a professional in order to make the right decisions. These are colors you are going to have to live with, for years to come. Take the time to make solid selections that you feel confident about.
You have probably heard it before and it certainly rings true for the color of your walls – avoid trends. More accurately, avoid fads especially. If you want to introduce some fashionable and daring color, use accent pieces that are easy and affordable to replace once you are tired of looking at that shade.
Don't forget the importance of avoiding making a room feel smaller or cramped. Work with your painting professional to make certain you are only considering hues that work for your interior space, not against it.
Trust The Right Experts
It all starts with the painting professionals you select to get the job done. Here at Golden Rule Painting, we go above and beyond to provide the best possible results for each of our clients. Now, we look forward to working with you and making certain that you get the perfect color and the best results, for your interior painting project.