How To Choose Colors For Commercial Painting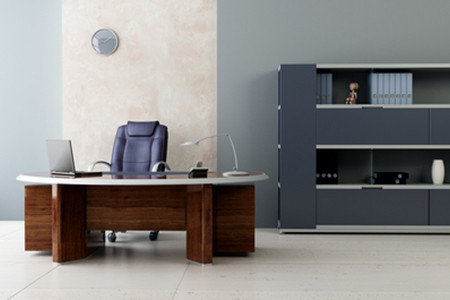 Color has been proven to have a psychological effect on people, which can inadvertently affect your employee's productivity. Warm colors, for example, are known to offer comfort. They can be useful in a work environment. Other colors promote peace and stability. Some colors, or color combinations, can even stimulate creative thinking.
Productivity can mean different things to different business owners. If the image of workers moving at a blazing speed across the shop floor is what you have in mind, the color of the walls may not do anything to change productivity for you. Creating a comfortable work space for employees by using color as a tool, is a more realistic expectation.
The existing lighting, whether artificial or natural, combined with colors that enhance the light will ultimately create a welcoming and inviting atmosphere.
Painting To Enhance Commercial Design
Other factors to consider are the decorative elements within the environment such as carpeting, furniture, and window dressings. By creating a well integrated and uniform theme with your design you more effectively mold the desired environment. It is safe to assume that comfortable and happy employees will always be more productive.
Calm & Cool Colors To Enhance Focus & Creativity In The Work Place
When designing rooms such as classrooms and meeting rooms, very strong and contrasting tones may interfere with concentration. This does not necessarily mean that only boring and bland tones and colors will work in these areas.
Calm and cool colors can be used to promote clear thinking, creativity, and planning. Such colors can be light sage greens, even clean beiges (not muddy). Clean, cool and light blues can also be used thoughtfully to help the creative mind.
Painting Colors For Executive Offices In Germantown
In executive offices and boardrooms, strong colors such as burgundy, royal blue or brown can be used to state authority, promote respect and loyalty.
There are circumstances where space, the size of the rooms and lighting will not allow for the strong colors. The alternative is to use these colors on highlight walls, bulkheads, columns and sometimes doors, door frames, and trim.
Sometimes the workplace is also where customers interact with the company. In these cases, your design theme must accommodate your employees as well as your customers. Branding considerations, marketing decisions and how it affects the buying habits of the consumer will likely also be taken into account.
Ask Your Employees What Paint Colors They Prefer
In conclusion, the primary question always is: "what do you want the color to do?" After a clear understanding is evident and expectations are realistic, choosing the workplace colors can be a rewarding experience that most employees can participate in.
The ability to have a say and influence on the colors at work can be a powerful morale booster. And of course, the jokes and light-hearted suggestions about the new pink, lilac or lime-green decor will last for days to come.