How To Get The Best Results When Painting Interior Woodwork White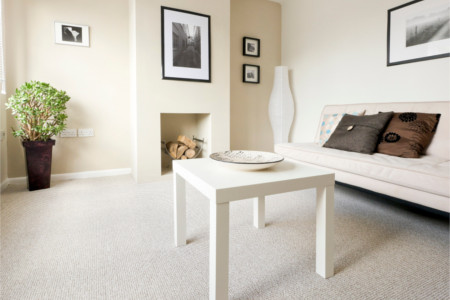 Painting interior woodwork white is all about the prep work. Well, it's also about having the skill and stamina to do it well too but prepping surfaces is the only way to start the project off on the right foot.
Whether the project involves painting all the woodwork in the house or just the interior trim, there is a lot of prep work to do before the painting can ever begin. We should know – our painting professionals at Golden Rule Painting learned early on that prep work determines the quality of the finish.
With light colored paint, all surface flaws will show through. Here's how to get the best results when painting interior woodwork white.
Fix Any Defects First!
First, make sure there are no gaps between the woodwork and the house.
Caulk gaps if they are not too wide.
Replace the trim if a piece is not long enough.
Repair any damage or replace sections of the woodwork if needed.
Sand the woodwork where needed.
Use An Excellent Primer Before Painting Woodwork
Priming woodwork is a necessary step that you can't skip over if the woodwork is not previously painted. You also may need to prime if you are painting the woodwork white over a darker color.
This is a necessary process for many reasons:
Darker colors will bleed through, changing the color you painted with.
Bare wood or wood that has lost the finish integrity will absorb the new paint, way more coats required.
The new white paint will not adhere to the woodwork surface properly causing bubbles or peeling later.
Choose The Best Type Of White Paint For Woodwork
There are advantages and disadvantages to using white oil-based paint on the woodwork. You will have to determine whether to use oil-based paint or acrylic white according to what is best for you.
Oil-based white advantages:
Long-lasting durable finish
Easy to clean
Resists moisture the best
Quality finish
Disadvantages:
Stays tacky for a long time
Smells
Can collect dust and insects before drying
More drips and runs
Takes more skill to get right
Tends to yellow with age
Acrylic white paint advantages:
Comes in mildew-resistant formulas
Comes in formulas with extended drying times
Easier to achieve a quality finish
More versatile
Disadvantages:
Areas dry quickly so you must work quickly
Blending is harder
Harder to get the true color you expect