Quick Updates For Getting Homes Ready To Sell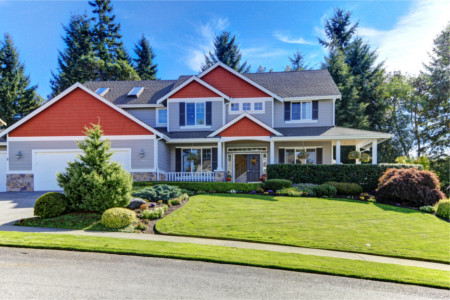 Getting a house ready to sell is a priority, so something quick and affordable is key. Your primary goal when putting a home on the market is a quick sale at the price you want.
You won't want to completely renovate unless you can recoup the cost of all the improvements. Instead, you can make some easy updates to make it attractive and welcoming to potential buyers.
Whether yours is a newer home or older, there are some quick updates you can do to make big changes in how the home looks.
Using Paint To Camouflage & Correct Mistakes
Painting the house is a no-brainer if it is going on the market. Both the interior and exterior of the house should be freshly painted if you want to make a quick sale. But paint can do so much more for you, it can open up cramped rooms and brighten rooms with very little light especially when done by a professional.
For example, painting a long wall in a narrow room can make the room seem more square. The problem wall should be painted in a lighter color than the rest of the walls. This tricks the eye into thinking the wall is further away and the others closer.
Paint can also completely change how the kitchen and bathroom cabinetry looks. Old cabinets? Paint is the solution.
Glossy paint is great for reflecting light, but don't go overboard with high gloss. It can really help brighten a room up wherever needed.
Tiling The House For An Airy Modern Style
Carpeting is comfy here in our cold climate, but it does make space seem really tight in a room. Carpeting seems to be quite stuffy to a lot of people. The feeling you get when you're in a tiled room or a carpeted room is completely different.
By tiling your house with an affordable material, the rooms feel cleaner and more open. Tile flooring is a great option for small homes or large. Plus, you can install heated tile flooring for a comfy feel. That's something that prospective buyers will love.
Vinyl plank tile, ceramic tile, and porcelain tile are three options that are comparably priced. Porcelain tile lasts longer because it is more durable. Vinyl plank flooring looks just like hardwood floors. You will have to consider whether or not you can recoup the costs before you make a decision on new floors. Keep in mind that the installation costs may be different between these options too.