Reasons For Hiring A Brookfield Painting Company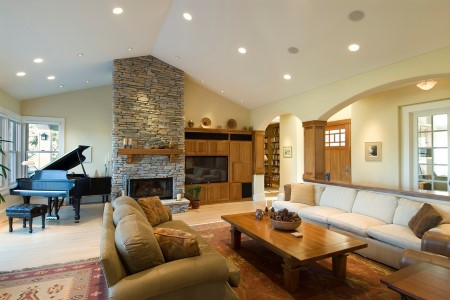 If you're in need of interior painting, why take on all of the added stress whenever you can have a professional Brookfield painting company take care of your painting work for you? Hiring a professional painter has lots of advantages.
With a professional, you'll learn a lot about paint colors and which ones work best in the different rooms of the home. Color consultants can put together paint themes and make them work.
For example, take the bedroom. The bedroom should be a warm, cozy place that is inviting and makes you want to fall asleep. Fall colors such as browns and greens work best in a bedroom as well as blues off-whites.
Whenever you hire a professional painter, you're getting quality work done. Let's face it, if you're one of those people who are always busy, you don't have enough time to even think let alone paint.
Many professional painters arrive in a timely manner and complete the work. The project completion all depends on the size of the room and how many rooms that you need painted. For the most part, they are very dependable.
Calling in a professional Brookfield painting company will also get you peace of mind. Just knowing that someone other than yourself will be painting your walls should take the stress off of wanting a new look for the home.
You don't have to do any of the prep work when you hire a painter. They will do the prepping and also the cleanup work without having to worry about getting paint on the floors or somewhere other than your walls.
Safety should be a main concern when hiring someone outside of your immediate family. Painting the home's walls can be dangerous for many reasons. Climbing up and down ladders with paint brushes and other equipment could lead to injury.
But if you hire out, you're avoiding the risk of becoming injured. Most professional painting contractors have employed a level of safety that will not put you, your family, or pets at risk. They have been trained to do this type of work.
Hiring a painter can get the job done quickly. Professionals usually do not cut corners and they also like to get the job done quickly so they can move onto the next. All paint work is normally done in a day or two depending on the size of the project.
If you need a professional Brookfield painting company who has experience and dedication, call Golden Rule Painting. They are all about customer satisfaction. They do both exterior and interior painting and can get the job done to your complete gratification.