Exterior Color Change In West Bend, WI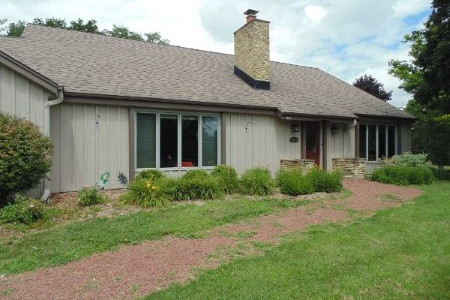 Here the customer had a vertical slated cedar sided home that needed to be repainted and wanted to make a major color change. First, we power washed the home entirely. Then, we scraped and primed the home with XIM Peel Bond Primer. Next, we painted 2 coats on the siding and soffits with Hallman Lindsay Weatherguard Low Sheen Paints. Then, we brush and rolled the trim 2 coats a dark brown. Finally, we painted the wood windows on the house white 3 coats. Everything turned out great and the customer was very happy!
Your West Bend Complete Service Painting Contractor
When searching for a painting contractor for your property, it's important to consider the range of services your project may require. The last thing you want to do is have to hire multiple contractors that all provide different services (and different costs). Our Golden Rule Painting team takes pride in the fact that we can deliver a complete list of services so that each job we take on receives total care from top to bottom.
Exterior Repaint Gallery
If you are looking for an expert West Bend, WI Exterior Repaint with Color Change contractor, then please call 262-353-5907 or complete our online request form.