Exterior Painting Of "A" Frame House In Hartland, WI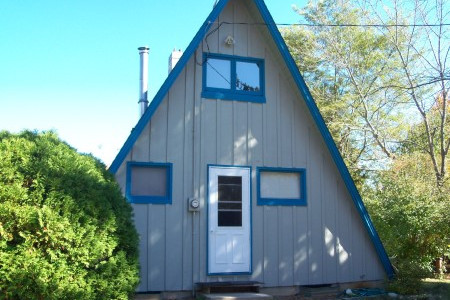 The house was peeling and had a great deal of caulk breaking away. The home was power washed and allowed to dry. Then the caulk was removed and the home was scraped and sanded. Then caulk was reapplied and the home was primed with Peel Bond Primer. The house was then painted two coats on the siding and two coats on the trim.
Our trusted West Bend painters at Golden Rule Painting recently finished this Exterior Painting job in Hartland, WI.
Location: Hartland, WI
Type: Residential Painting
Brands: Peel Bond Primer and Hallman Lindsay Weathergurad Exterior Paints
Exterior Painting
Pressure Washing
Exterior Painting Gallery