Exterior Ranch Repaint In Oshkosh, WI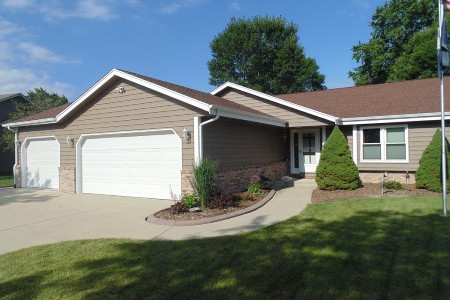 This house had pretty bad peeling paint and a few siding boards had to be replaced. The home was first power washed and allowed to dry. Then the siding that needed to be replaced was fixed. Next, there was some scraping and sanding and a few areas had to be recaulked. Then we primed all bare wood with Peel Bond Wood Primer. Finally, we put two coats of paint on the siding and one coat of paint on the trim.
Our trusted West Bend painters at Golden Rule Painting recently finished this Exterior Painting job in Oshkosh, WI.
Location: Oshkosh, WI
Type: Residential Painting
Brands: Peel Bond Wood Primer and Hallman Lindsay Weatherguard Exterior Paints
Exterior Painting
Pressure Washing
Exterior Painting Gallery