Exterior Staining Log Sided Home In Iron Ridge, WI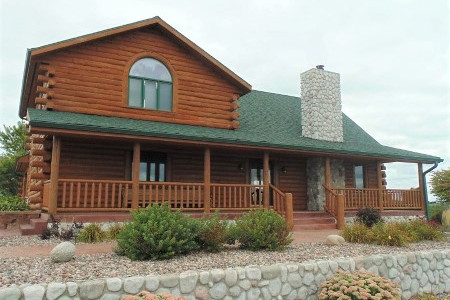 Here the customer had a Log Sided home with a deck and pergola all previously stained in the same color and they were in need of being redone. First, we washed the house, deck and pergola. Next, there was a great deal of caulk that had to be replaced. Then, we brushed a coat of Cabot's Semi Solid Oil Stains on the entire home, deck and pergola. It turned out great and the customer was very happy.
Exterior staining can protect your home and keep it looking great for years to come. This process can not only extend the life of the wood material, but it will also bring it back to its original color and look. Finding a good painting contractor that is experienced with all different types of materials and treatments is an important decision. To ensure the job is done right, you have to find the right company for the job. That's why we at Golden Rule painting take such pride in our work, understanding the value a job well done can add to our customers lives.
Exterior Staining Gallery