Interior Painting Job In Mequon, WI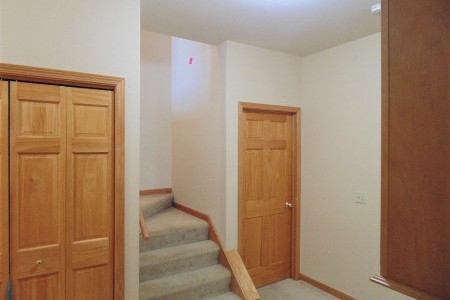 Here the customer wanted to add a bit more color to her walls. She chose ten colors between a set of hallways, bathroom and master bedroom. There was very little drywall repair. All walls were painted with two coats Hallman Lindsay Earthscapes Eggshell Paints. Part of the Hallways had the ceiling done and both the bathroom and the master bedroom had the ceilings painted. It was a fun project!
Our trusted Mequon painters at Golden Rule Painting recently finished this interior painting job in Mequon, WI.
Interior Painting in Mequon, WI
Type: Residential Painting
Hallman Lindsay Earthscapes Eggshell Paints
Interior Painting Gallery