Interior Painting Project In West Bend, WI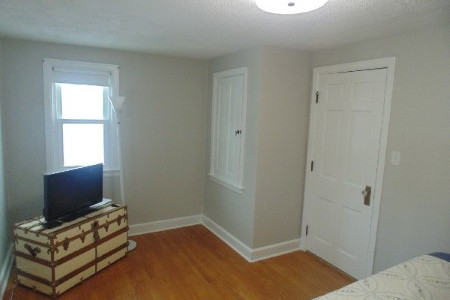 Here the customer wanted to change the colors of two bedroom walls and wanted to freshen up all her woodwork. We had some minor drywall repairs to do. Then we painted the ceilings & closets. The walls got 2 Coats with Hallman Lindsay Earthscapes Ceramic Finish Low Sheen Paints. Finally, we painted the baseboards, windows, doors and frames 2 Coats with Hallman Lindsay Aqua Alkyd Acrylic Enamel Paints. It turned out great and she was very happy!
As a premier West Bend painting contractor, we take pride in serving customers both big and small.
Project Type: Interior Painting
Products Used: Hallman Lindsay Earthscapes Ceramic Finish Low Sheen Paints and Hallman Lindsay Aqua Alkyd Acrylic Enamel Satin Sheen
Interior Painting Gallery