Kitchen Cabinet Repainting In Cedarburg, WI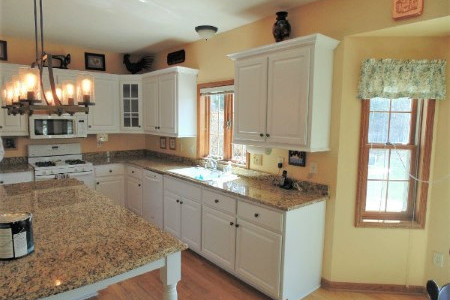 Here the customer wanted their kitchen cabinets painted and wanted a color that would match the color of their kitchen fridge, stove and dishwasher. First, we primed the cabinets with Zinsser Smart Primer. Then we painted everything with 2 coats of Hallman Lindsay Aqua Alkyd Acrylic Enamel Satin Sheen Paints.
The project turned out great and the customer was very happy. As the area's go-to painting contractor we take great pride in projects like these.
Project Type: Cabinet Repainting
Products Used: Zinsser Smart Primer and Hallman Lindsay Aqua Alkyd Acrylic Enamel Satin Sheen Paints
Kitchen Cabinet Repainting Gallery