Pressure Washing, Exterior Painting, And Deck Staining In Mequon, WI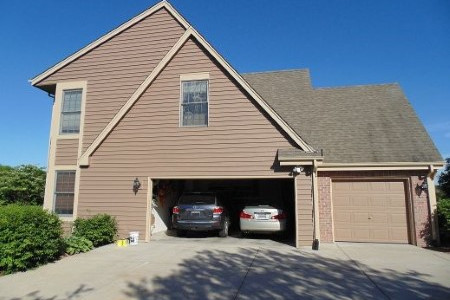 This project got started because the customer was planning on selling their home and wanted to freshen up the exterior paint. First, we pressure washed the entire outside and stripped the deck. Then, we primed most of the siding and trim with XIM Peel Bond Primer. Next, we spray painted 2 coats, back brushed the 1st coat on all the siding. Then, we brushed and rolled the trim. Finally, we stained the deck. The customer was very pleased and everything turned out great!
A Dependable West Bend Painting Contractor for the Exterior of Your Home
Hiring a well established painting contractor like Golden Rule Painters has many benefits. Among these benefits is the ability to help local homeowners with whatever service an exterior home improvement project may require.
Pressure Washing, Exterior Painting, And Deck Staining Gallery
If you are looking for an expert Mequon Pressure Washer, Exterior Painting, and Deck Staining contractor in the Mequon area, then please call 262-353-5907 or complete our online request form.